Zoom Meeting 7-4-2021
Ministry of Health-Dental Administration and School Oral Health Program( SOHP)
The Forsyth Institute - SOHP Webinar Series
You are invited to a Zoom webinar.
Topic:
1- Diagnostic Power of Saliva. By/ Dr. Wenyuan Shi.
2- Esthetic Restorations in Primary Anterior Teeth. By/ Dr. Priyanshi Ritwik
Time:Apr 7, 2021 05:30 PM Kuwait
ID 83825838756
Register in advance for this webinar:
After registering, you will receive a confirmation email containing information about joining the webinar.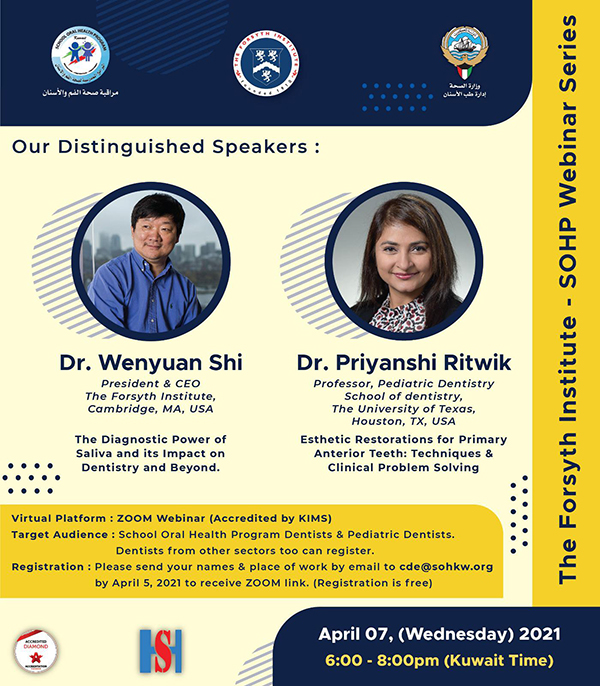 Click Image To 

Registe

r